eTask installation
Preparation
Before installing eTask in Microsoft Teams environment, the following information should be prepared for a smooth installation.
| Items | Information |
| --- | --- |
| Use AzureDevOps: | Host name Token |
| Use Jira | Host name Access account |
| Use Microsoft Planner | Plan name Access account |
These above items are required for synchronization between eTask and external sources.
Install eTask in Microsoft Teams App Channel
Select the Channel and click the + icon to add a new tab.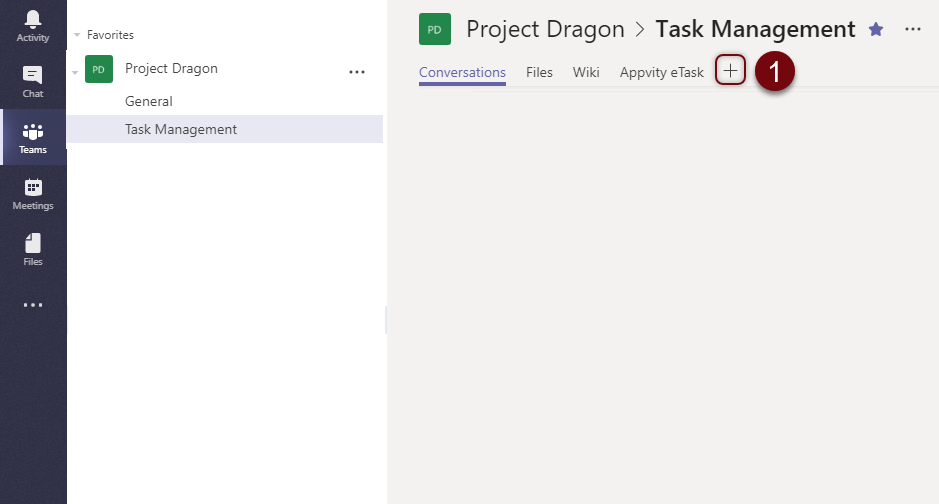 Look for "eTask" in the search box and select eTask.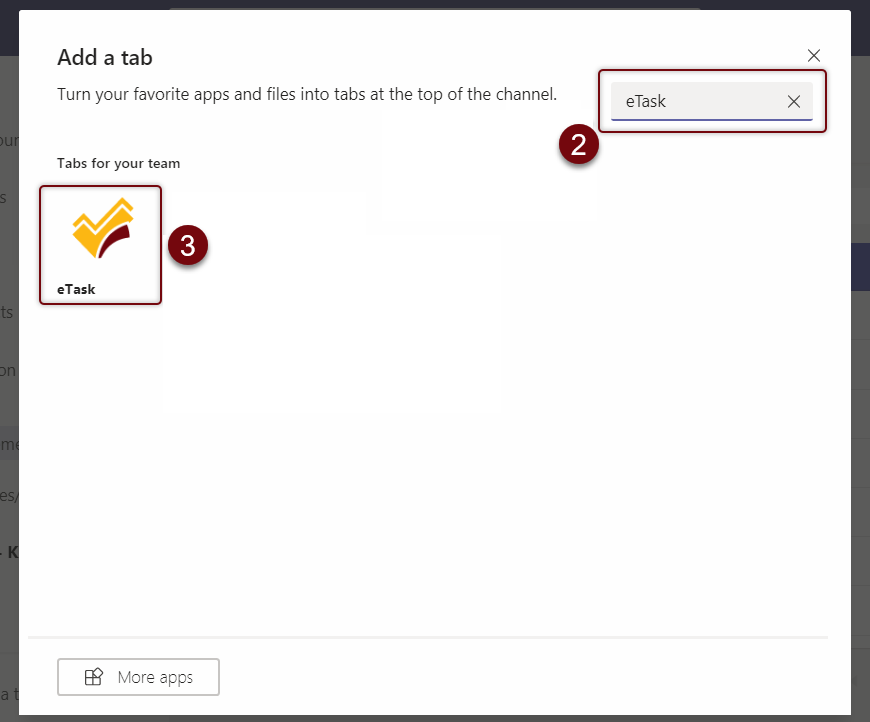 If this is the first-time that user adds eTask to the Channel, or if eTask session has expired, user will need to sign in their O365 account.
Click to accept terms of service and Save.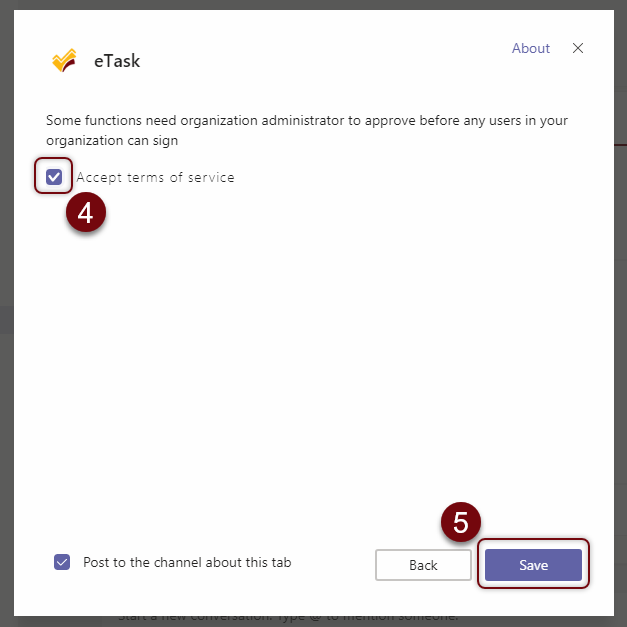 Configure and save eTask settings for the first time to finish adding eTask to the Channel.